Our Vision
ChainGuard's vision is to keep chains moving, hard to reach areas lubricated & ensure that you #BakeSafe. From the industrial oven to the household table, companies can feel safer when they use ChainGuard Food Grade Lubricants because they are reducing public health risks in the case of lubricant contamination of food products.

At ChainGuard We Believe In Safe and Effective Equipment Lubrication

Before our founder, Adam Bzowski created ChainGuard Food Grade Lubricants, he was a Industrial Gas Technician and focused on combustion systems for industrial wholesale bakeries. His goal was to provide healthier and safer lubricating products for food processing facilities. He used his experience and extensive knowledge of bakery oven systems to create ChainGuard Food Grade Lubricants. ChainGuard Lubricants are made for food processing applications of all types, with an emphasis on the baking industry.

In the lubricant supply business, it is easy to focus on the sale, while forgetting about efficiency, safety and end-users. Many other industrial lubricant suppliers still sell non food grade industrial hazardous graphite lubricants for use in food facilities. Graphite lubricants can potentially be harmful to anyone consuming product baked in an oven that was lubricated using non food grade products. The ChainGuard team consists of everyday people, with everyday families and strong ethical values; we choose NOT to supply products to food manufacturing facilities that could potentially harm our families or yours.

ChainGuard cares about suppling lubricant that works efficiently, has excellent lubricating properties that reduce friction, and are products that ensure everyone involved in the industrial baking process, from lubricant supplier to end-user and ultimately the consumer remain safe. That's why ChainGuard chooses to only supply industrial lubricants that are registered as NSF H1 Food Grade & CFIA Registered as Accepted for Use in Canadian Food Facilities. This way, companies we serve and their consumers can rest assured that food products are safe and free of lubricant contamination.



Why Isn't Everyone Using Food Grade Lubricants?
There is often a perception that H1 food grade lubricants are "too expensive" or that Maintenance Departments "do not need food grade lubricants as their "products have little chance of coming to contact with oil, grease and lubricants. There are many choices for quality food grade friction reducing lubricating products. To improve equipment performance and efficiency, be sure to find a product that is suited for your application. Consider temperature, amperage draw, speed of travel, pitch of chain and the application.

Given ChainGuard's vision, we know that in order motivate companies to switch to food grade, which ultimately will make industrial baking safer, we need to also focus on delivering on the performance of our lubricants. ChainGuard offers lubricant products that are top performing, well engineered, safe, and provide premium lubricating properties. By solving the biggest drawback to the use of H1 food grade lubricants, ChainGuard is making progress on our vision; one industrial wholesale baking company at a time.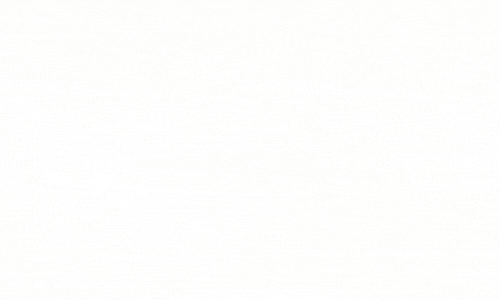 Avoid this!

We made your choice between using hazardous industrial lubricants and safe H1 food grade products easy. Food processing companies can feel at ease by using a lubricant that not only keep chains moving and hard to reach areas lubricated, but also ensure that companies can #BakeSafe.


What Is The Difference Between H1 & H2 Lubricants?
What are H2 lubricants?
H2 lubricants

are food grade,

but can only be used on machines and equipment that have

NO

possibility of ever coming in contact with food.
What are H1 lubricants? Are H1 lubricants safe?
Play it safe! Take out the guesswork in you facility. Always use H1 Food Grade Lubricants!



Click here to visit the National Sanitation Foundation (NSF) to see our list of ChainGuard Approved NSF H1 & CFIA certified Food Grade lubricants.

The decision when to use H1 and H2 lubricants can be difficult for many food processing plants. For example, if a lubricant is being used on a conveyer system that runs over a food line, it must be H1, as lubricant could drip down onto the food. However, companies who are processing food using a conveyer belt, that runs under a food line may choose an H2 lubricant.

At ChainGuard, we believe that using an H1 food grade lubricant should be the ONLY CHOICE for any food processing company. Reduce the potential and remove the risk, always choose H1 food grade products and keep hazardous lubricants away from equipment, and lets all help keep our families safer! Click here to learn more about ChainGuard.

By inspiring companies food processors around the globe, we hope to make the decision to use H1 Food Grade Lubricant an easy one. #BakeSafe.



Click the icons to visit our social media pages

Would you like to receive exclusive content & avoid missing out on promotions? Click here to create an account & join our community.


You can also sign up instantly by submitting your email in the box below!