The industrial lubricant business isn't filled with glamorous influencers and multi-million dollar marketing campaigns. Our industry is built around the foundation of trust and reliability between lubricant providers and customers. That's why we want to use our REAL customers in our marketing efforts, opposed to fake models & stock-photos.
Why would we hire models to pose as industry professionals and use our products when we have direct connections with the real deal...you!?!?
We're real people, providing real good service. You're a real industry professional, with a real big opportunity to let your Food Grade Lubricant potentially pay for itself!
If your content is selected for our use, our Marketing Team will pay you up to $500 for photos and videos of you using Chain Guard Lubricants. Talk about a win-win!

Swipe left to see more
Swipe left to see more
*Our marketing team will evaluate your submission within 7 days. If your content (photos and/or videos) are selected, Chain Guard will compensate you based on the pricing below at the time of submission. Pricing is per image/video used in our marketing and the max payout per image/video is $500. Pricing below is effective 04/08/2021 and is updated frequently based on our Marketing team's requirements.
---
Most Needed Photos & Videos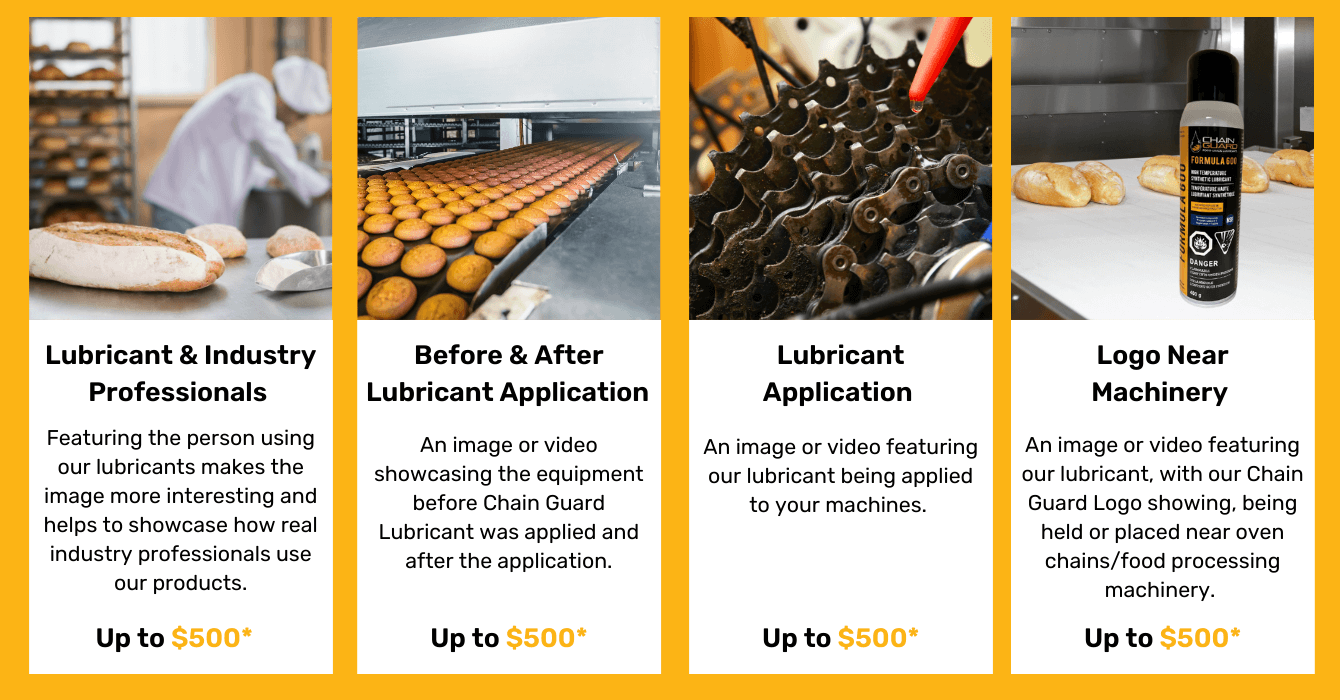 Submit Photos & Videos
of our Products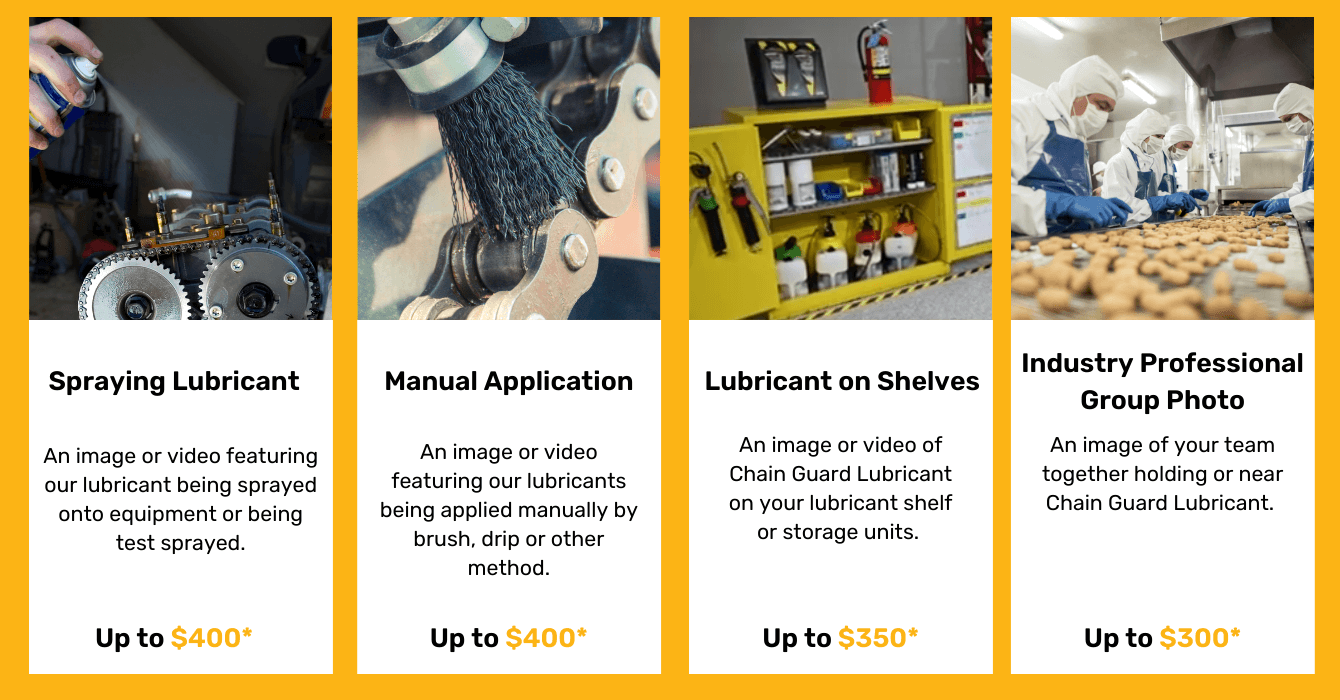 Make Easy Money By Snapping Quick Pics!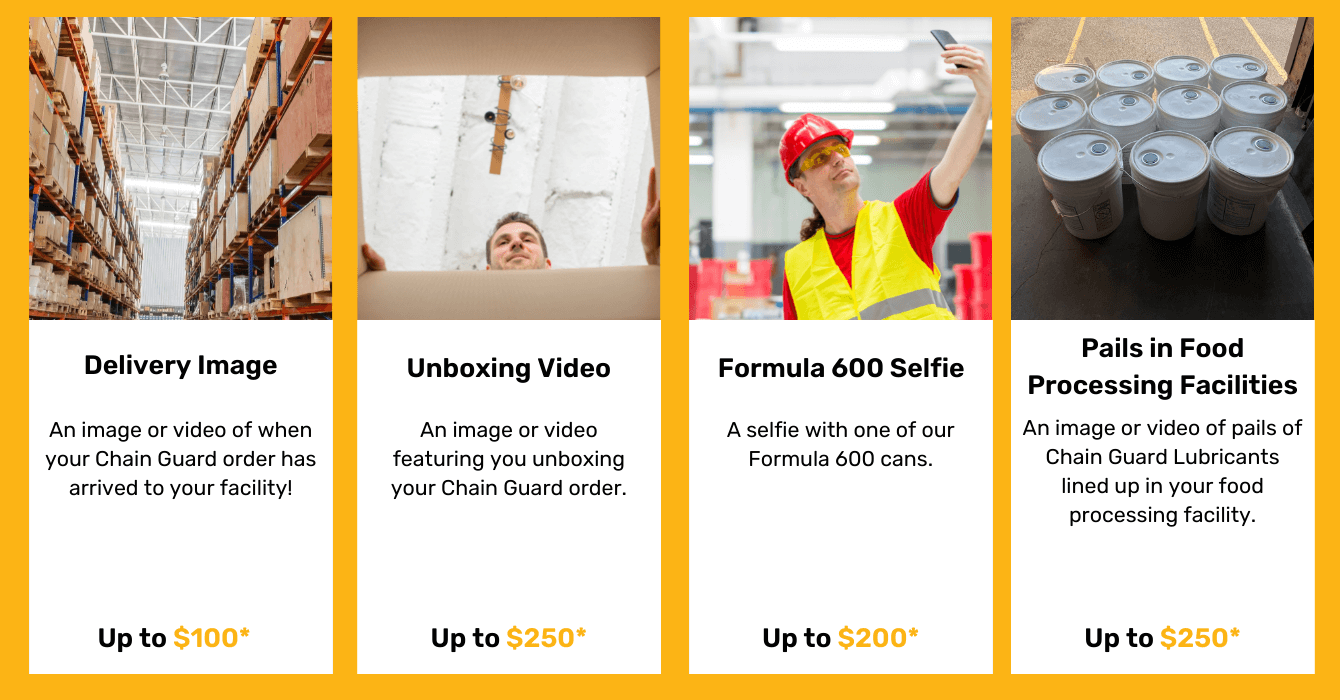 Rather talk to our team about purchasing your photos? Call us at

1-905-752-LUBE (5823)